Home Lettings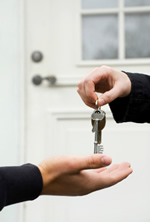 At Home Lettings we pride ourselves on our high selection process of private clients, with you in mind, we will help to find a client who will respect and care for your property. But more importantly deliver your rent promptly to your account on the due date.
Our packages include
Full Management
Free Rental Valuation
Superb colour brochures & board
Advertising with our associated websites
Local press advertising (subject to charge)
Accompanied viewings
Preparation of Tenancy Agreements, Inventory & Tenant Checks
Rent collections & direct payment with statement to landlords account
Maintenance & repairs
Period inspections including move in/move out.
Find a Tenant – Introducer Only
Free Rental Valuation
Superb colour brochures & board
Advertising with our associated websites
Accompanied Viewings
Preparation of Tenancy Agreements, Inventory & Tenant Check
You are not just a number to us - Call and make an appointment today to find out what makes us stand out from the rest. We look forward to hearing from you
CALL NOW ON 01482 440244